Corticosteroid Injections.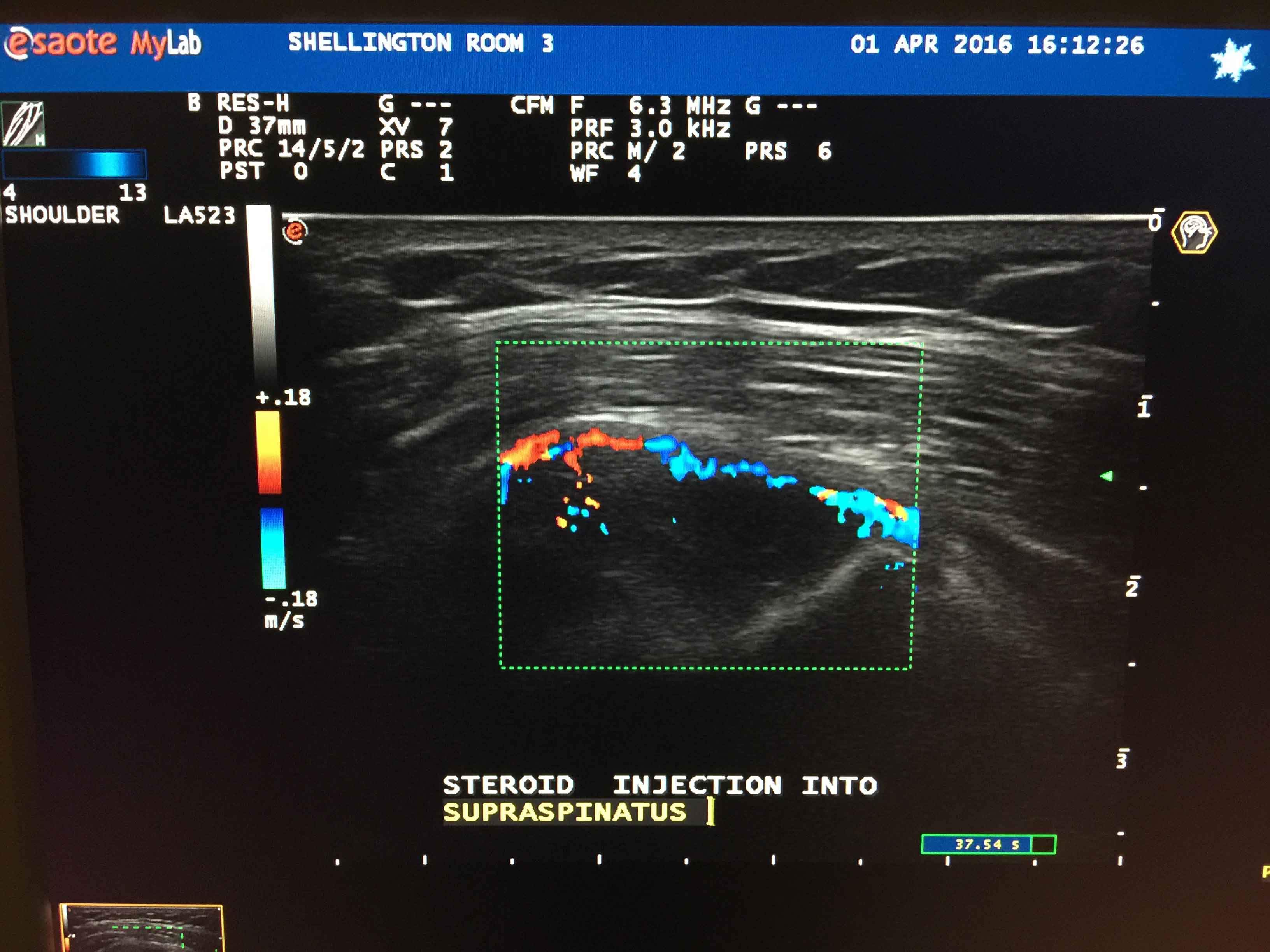 Ultrasound-guided steroid injection - Supraspinatus tendon of shoulder
Steroid injections into injured or degenerated joints, or around injured tendons can provide anywhere from several weeks to up to six months of relief. This procedure can be done using surface anatomoical features recognizable by an experienced injecting physician, but also using ultrasound guidance to significantly increase precision of the injection to the injured or degenerated site. Usually xylocaine (an injectable local anesthetic) is mixed with the steroid to act as a "tracer", to verify that the steroid was injected at the correct location, but also to increase the comfort of the injection.
Most treatments are covered by OHIP. Our physicians may recommend ultrasound guidance to increase precision of the injection for injection of deeper structures. This is not an OHIP-insurable service.
Most third-party insurance plans cover the cost of the steroid in which case, a prescription is provided for you prior to injection.
---
Copyright © 2023. All rights reserved | The Joint Clinic - TM | Privacy Policy